A Win for Democrats in 2020 Could Mean a Win for Marijuana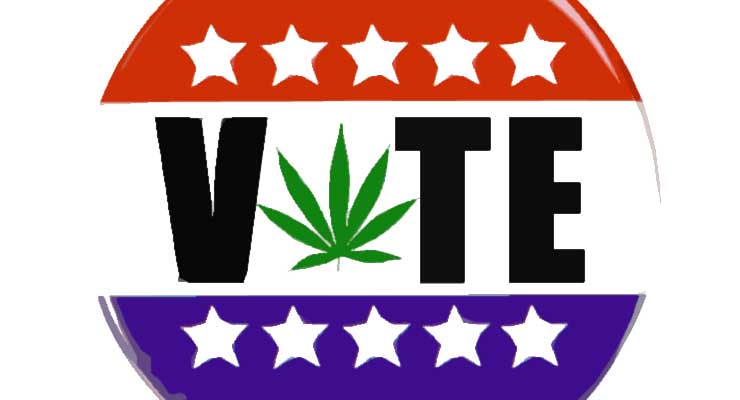 Major players in the marijuana industry are speculating that Election Day could be a big win towards marijuana legalization. They are predicting the possibility for cannabis reform by the end of next year if Democrats regain control of the Senate or the White House. Democrats are currently favored in some polls to win the Senate and the Presidency.
Recognizing that cannabis reform is not a partisan issue, Joe Lusardi, CEO of Curaleaf, explained in an interview with Yahoo Finance that there is both Democratic and Republican support for reform. However, the problem results within leadership. Lusardi suggests that Democratic leadership illustrates more interest in moving forward with legislation while Republican leadership has historically remained hesitant.
Vivien Azer, Managing Director at Cowen, emphasized the importance of the Democrats regaining control of the Senate. While winning the White House will be essential for Democrats to successfully sign cannabis-related legislation into law, Azer notes that legislation first needs to pass through the Senate, where it has historically stalled under Republican leadership.
Although hopeful for marijuana legalization by next year, Lusardi says that Curaleaf has not factored in a potential revenue boost from Democrats gaining control of both the White House and the Senate. Regardless of federal legalization, Curaleaf and other major marijuana companies continue to enjoy an increase in profits as more states slowly continue legalizing cannabis for recreational use. Curaleaf is predicting annual revenues to top $1 billion by next year with their current model, while others are also expecting to generate more revenue.
While federal legalization of marijuana could potentially create international competition between the United States and Canada, major marijuana companies recognize drug dealers as their biggest competition to marijuana dispensaries and marijuana deliveries. A majority of cannabis transactions are continuing to take place on the black market. Lusardi explains that his goal is to ease access to cannabis, safely, through regulation. Once legalized, regulated, and taxed, consumers will buy through legal outlets.