AHA Suggests DEA Remove Federal Restrictions on Marijuana in the Name of Science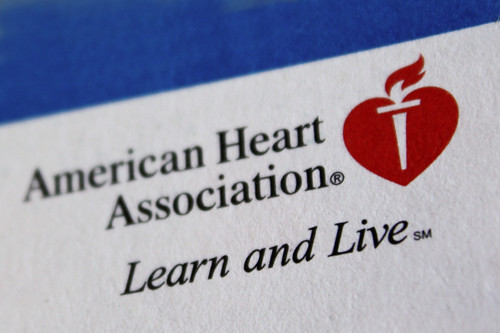 The American Heart Association (AHA) published a study on Wednesday that examined existing research on the connection between smoking or vaping marijuana and its impact on the heart. Robert Page II, a clinical pharmacologist who chaired the medical writing group, explained that the study found that the use of cannabis has the potential to interfere with currently prescribed prescriptions and can also trigger conditions such as strokes and heart attacks.
Some of the existing studies that they analyzed found that exposure to THC caused heart rhythm abnormalities within an hour after being smoked. THC is also connected to faster heart rates and increases in the heart's need for oxygen. Page explained that smoking marijuana has similar components to tobacco smoke, in that smoking marijuana increases carbon monoxide and tar in the blood at similar rates as does smoking tobacco. Both recreational uses are attributed to causing chest pains, disturbances in heart rhythms, and other serious heart conditions.
Page recognized that the existing research on marijuana's side effects is limited. Marijuana is currently classified as a Schedule I controlled substance by the United States Drug Enforcement Agency (DEA), which drastically limits scientific research on cannabis.
Past studies have only observed the short-term effects of marijuana. The studies have enabled scientists to identify trends, but, without the ability to study long-term effects, they have been unable to prove cause and effect.
Page strongly suggests that the DEA remove these restrictions in order for scientists to better study the long-term effects of smoking and vaping cannabis. Instead, he recommends that marijuana be placed on the US Food and Drug Administration's tobacco control and prevention efforts. This could mean retailer regulations, such as
marijuana dispensaries
,
marijjuana delivery
and
marijuana brands
, age restrictions, and taxes on the substance. However, this could legalize marijuana for medical and recreational use at the federal level. The AHA plans on reviewing their scientific statement and releasing new policy updates in the upcoming weeks.