Arizona legalizes cannabis: Now what?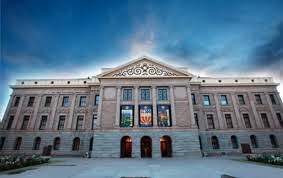 With the certification of the election results in Arizona on November 30, recreational marijuana is officially legal to purchase, grow, and sell if you are over the age of 21. However, as cannabis makes its transition from the black market to the taxed and regulated market, there is currently no legal way to purchase marijuana in the state.
Applications for
recreational marijuana dispensaries
will begin being received by Arizona's Department of Health Services (DHS) in January. Experts expect that it will not be until late March or early April when buyers who do not possess a medical marijuana card can legally start purchasing cannabis for recreational use. Residents over the age of 21 may possess up to one ounce of marijuana, or 28 grams, but legally purchasing the substance will not be possible until dispensaries emerge.
Sgt. Kameron Lee explained that any sales of marijuana outside of the legally designated dispensaries will remain illegal. Black market transactions that avoid taxation and regulation remain banned by the state.
Though Proposition 207 legalizes marijuana for adult use, it does not permit public consumption of cannabis or driving under the influence of the drug. The threshold for impairment of any drug is, "to the slightest degree," meaning that a law enforcement official can demand a field sobriety test if they suspect any intoxication without the presence of alcohol. A Drug Recognition Expert will then not only determine how impaired you are, but what category of drug has caused the impairment.
While marijuana is legal for recreational use in the state, Arizonans will have to wait to make their first legal purchases until March or April of next year as lawmakers outline the rules and regulations and start certifying dispensaries. Proposition 207 allows residents to legally possess one ounce and grow up to six plants of marijuana. The newly adopted proposition does not change or influence public consumption or DUI laws. Though many in the state may find this waiting period frustrating, it's worth noting that there currently remains 35 states that haven't fully legalized and, of these 35 states, only 16 have decriminalized.