Arkansas True Grass seeks signatures for 2022 recreational marijuana ballot initiative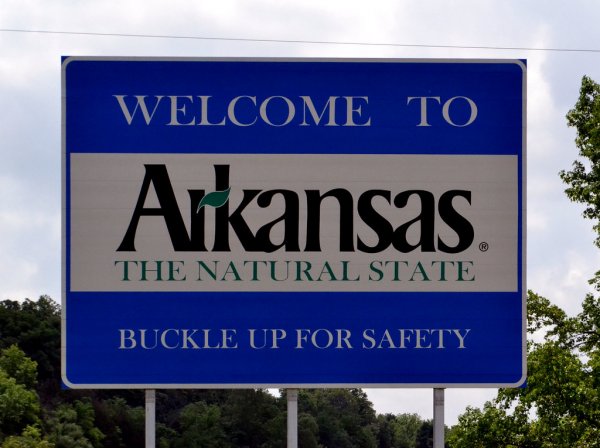 An organization in Arkansas is currently working on collecting enough signatures to include recreational marijuana legalization on the state's ballot in 2022. Arkansas True Grass is a grassroots movement that is focusing on using the power of the people to legalize cannabis in the state. Not only do they wish to legalize marijuana for adult recreational use, but their amendment would also clear all nonviolent marijuana-related offenses.
The amendment, which is available on the organizations website, would legalize marijuana, grant the Arkansas Agriculture Department and the Alcoholic Beverage Control Division regulatory authority to impose regulations that may protect minors and increase product safety, and sets guidelines for the retail sale of cannabis. The amendment also sets an eight percent recreational marijuana excise tax and a five percent local sales tax.
Recreational cannabis products will not be permitted to be designed in a way that appeals to minors or could easily be confused with commercially sold candy and other edible products that do not contain marijuana. The amendment would allow for tourists visiting Arkansas to purchase up to one ounce of smokable marijuana and up to 72 ounces of food or beverage products produced from marijuana.
Recreational marijuana remains illegal in Arkansas, though the success of their medical program has sparked an interest in legalizing THC for adult recreational use. Possession of less than four ounces is a misdemeanor offense that continues to carry a one year jail sentence and up to $2,500 in fines. A second offense of under four ounces is a felony that carries a jail sentence of up to six years and a $10,000 fine. Any possession of over four ounces is a felony under Arkansas state law.
The legalization of marijuana across the country continues to be of interest to residents of each state. Legalization's popularity has grown significantly over the past decade, yet politicians are still refusing to act. Luckily, democracy does not solely rely on the will of a few good men. When the people want progress, they have the opportunity to address their grievances at the polls. Arkansas True Grass is an organization mobilizing people to end the failing War of Drugs in the state.
Write a comment below or create a new thread on our
marijuana forums
page and let us know your thoughts.