BREAKING: Biden hops onboard cannabis reform 33 days before midterm elections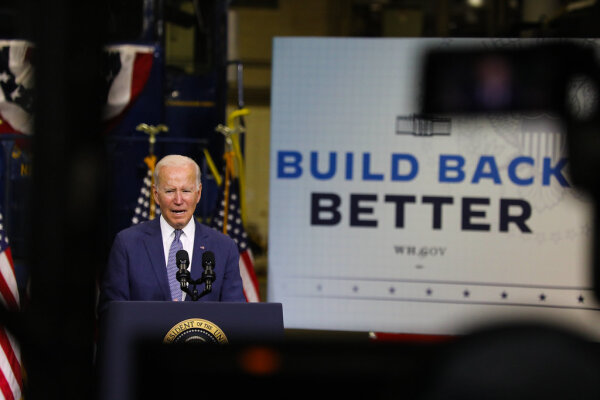 In a series of tweets sent out from the official @POTUS Twitter account, President Joe Biden announced his administration's plan to right the wrongs of the federal prohibition on marijuana and urged state governors to do the same.
"As I've said before, no one should be in jail just for using or possessing marijuana," the President tweeted. "Today, I'm taking steps to end our failed approach."
In a series of tweets, the president laid out his plan to pardon all prior federal offenses of simple marijuana possession. "There are thousands of people who were previously convicted of simple possession who may be denied employment, housing, or educational opportunities as a result," Biden tweeted. "My pardon will remove this burden."
The president then urged governors across the country but specifically pointing the finger at red states that have yet to legalize marijuana in one form or another, to pardon all prior state offenses for simple marijuana possession, explaining that nobody should have to spend the rest of their lives locked up in a state prison or local jail.
The next part of the plan is one that advocates have long been calling for – rescheduling marijuana at the federal level. In the tweet, Biden explained that he is calling on Health and Human Services Secretary Xavier Becerra and Attorney General Merrick Garland to begin the process of reviewing how marijuana should be classified under federal law.
"We classify marijuana at the same level as heroin – and more serious than fentanyl. It makes no sense," tweeted Biden.
The announcement comes just 33 days before the Tuesday, November 8th primary election. While this is the biggest news regarding cannabis we have heard from this administration since taking office in 2020, Biden's plan does not call for recreational legalization. If marijuana is reclassified as a Schedule II substance, a prescription would be required for use.
The future for marijuana reform at the federal level, however, has never looked brighter.