Congress takes action on marijuana legalization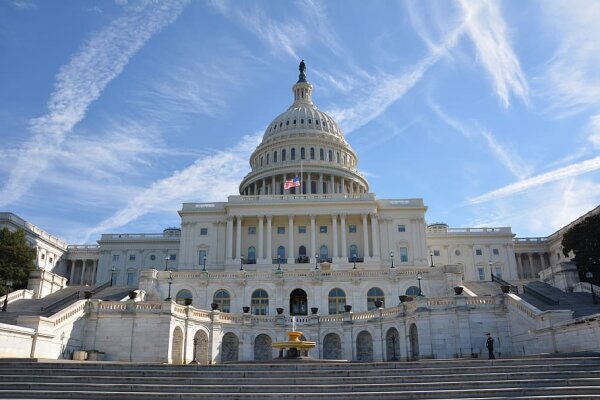 A bill was approved on Thursday, Sept. 30 in the House Judiciary Committee that would decriminalize marijuana and remove its Schedule I classification. New York Rep. Jerold Nadler sponsored the measure. He previously sponsored a similar measure last year, but it died in the Senate chambers at the hands of the Republicans. Republicans, however, no longer control the Senate. Senate Majority Leader Chuck Schumer proposed a similar measure in July, causing many advocates to remain hopeful that legislation may finally pass into law.
Similar to many statewide efforts at legalization, the approved bill would implement a federal tax on marijuana products in order to fund community grants in areas hit hardest by the failing War on Drugs. People convicted for nonviolent cannabis-related offenses will have the opportunity to expunge their records if the new legislation passes. Those who oversaw criminal drug rings or were considered "king pins" will not be eligible for expungement.
Only two Republicans in the House Judiciary Committee supported the bill, which advanced by a 26-15 vote. Florida Rep. Matt Gaetz and California Rep. Tom McClintock joined the Democrats in the bill's passing. The Judiciary Committee rejected six proposed amendments from Republican lawmakers.
Debate over the bill will continue, though a date for its final passage has yet to be set. Both Schumer and co-sponsor New Jersey Sen. Cory Booker has yet to introduce their drafted legislation in the Senate, as it is currently consumed by trillion-dollar debates regarding infrastructure and other social programs.
While marijuana decriminalization and descheduling are absolutely possibilities at the federal level, it remains unclear whether President Joe Biden will sign the bill into law if it passes Congress. Public support for legalization is at an all-time high. However, the President stated on the campaign trail that he does not support full legalization, though he has endorsed decriminalization in the past.
Post your
marijuana pictures
and
marijuana video
s for fun!