Five dispensaries now open for recreational sales in Rhode Island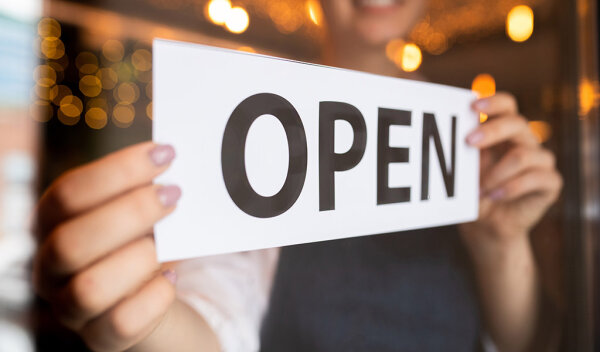 Rhode Island residents can now officially purchase recreational marijuana after five pot shops in the state officially converted into a "hybrid" this week.
Governor Dan McKee signed a bill into law in May that legalizes the recreational use, possession, and sale of marijuana for adults aged 21 and over. The bill sets a 7% state tax, 3% local tax, and a 10% cannabis tax on the plant, and responsible use laws such as DUIs and public consumption remain enforceable.
Pawtucket's Mother Earth Wellness was the first official dispensary to open its doors to recreational sales on Thursday, December 1 at 5:00 am. RISE Dispensary in Warwick was quick to follow. They celebrated the opening of their new hybrid shop with a ribbon-cutting ceremony, treats, and live music at 6:00 am Thursday morning.
Anthony Georgiadi, the owner of RISE, explained that momentum for the opening ceremony was high, with a line of patients for medical cannabis and a line of adult consumers for recreational flowers. Georgiadi told reporters that they are fully stocked with flowers, pre-rolls, edibles, and a number of other cannabis products that were previously reserved for medical marijuana patients.
Three more dispensaries opened throughout the course of the day in Providence, Central Falls, and Portsmouth, with a permitted total of 33 dispensaries allowed in the state. In Providence, 96-year-old WWII Veteran and grandfather of the Thomas C. Slater Center CEO, Joe Maraia, made the first legal recreational purchase at the dispensary when doors opened at 6:00 am. The dispensary first opened its doors in 2013 and served as Rhode Island's first medical cannabis compassion center.
State police are preparing for an increase in impaired drivers on Rhode Island roads with plans to keep the roads safe. Residents are also being reminded that public consumption of marijuana remains illegal in the state, regardless if the plant was purchased legally. The same laws remain in effect, and violators will be charged in accordance with the laws.