Gov. Chris Sununu would sign sensible legalization that represents best interests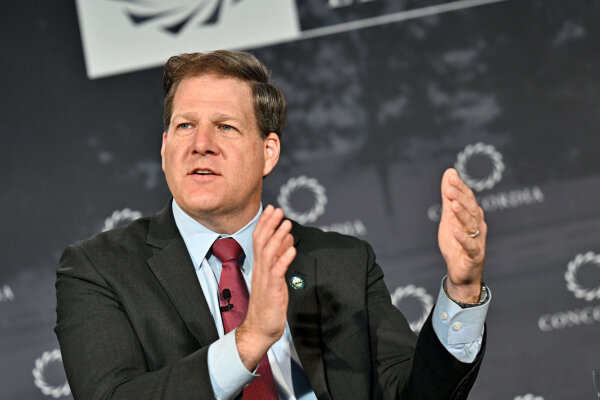 Marijuana legalization in New Hampshire is beginning to look more like a real possibility, though there are a few burdens advocates must first overcome. Governor Chris Sununu, who won his bid for reelection by a healthy 16-point margin, remains skeptical of marijuana, he explained to CNN earlier this year. However, he has also noted that the legislature has never passed a legalization bill for his signature.
"Should the Legislature reach consensus and compromise, the governor would review any such legislation and determine whether it's in the best interests of New Hampshire's citizens," read a statement released by Sununu's office.
The state House has passed legalization efforts in the past, but they have all died in the Senate before Sununu even has an opportunity to decide. House Speaker Sherman Packard still holds reservations about marijuana legalization but expects to pass a bill during the legislative session. The uncertainty remains in the Senate.
Three opponents of legalization were voted out of office in November and replaced by three House members who have supported legalization in one form or another. Former state Reps. Daryl Abbas, Keith Murphy, and Tim Lang will be sworn into office next week and may swing the pendulum in favor of legalization.
Now, let's assume that a legalization bill passes bother chambers of the legislature. Sununu is admittedly not completely on board, so the contents of the bill matter. According to Sununu, who is a moderate Republican and extremely popular amongst New Hampshire residents, he would sign a bill into law if he determines the said bill is in the "best interests of New Hampshire citizens."
There's a clear path to legalization in New Hampshire, but it's as bumpy as any other state's journey has been. Republicans control both chambers of the legislature and the office of the Governor. The GOP has traditionally opposed legalization in the past, but a new era of conservatives recognizes the overreach of the federal government's War on Drugs. As marijuana legalization becomes less of a partisan issue, the more likely states with Republican trifectas, like New Hampshire, will pass sensible legislation.