Gov. Evers pledges to push for marijuana legalization if reelected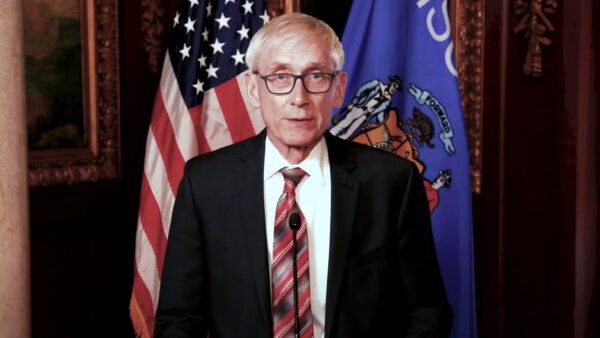 Midterm elections are in full swing now that all primaries across the country have concluded, and candidates on both sides of the aisle are making their final pitch. Wisconsin Governor Tony Evers is pledging to include the legal sale of recreational marijuana in next year's state budget if reelected this November. Evers' Republican opponent, Tim Michels – who called marijuana a "slippery slope" during an interview earlier this year – is campaigning on doing the exact opposite.
According to Evers, a proposal to include the legal sale of recreational marijuana to Wisconsin adults aged 21 and over would generate an additional $166 million in state revenue. Evers explained that he wants to legalize marijuana and treat it like alcohol, similar to what states that have legalized recreational cannabis sales are already doing.
Legalization isn't exactly a revolutionary idea anymore, and the claims made by Republican gubernatorial candidate Michels aren't new talking points. There is an opioid epidemic that is killing tens of thousands of Americans annually, and the lives claimed only continue to increase as more time passes. Older generations were taught that marijuana is a "gateway drug," and they believe they are doing everything in their power to protect their children and grandchildren.
Younger generations, in contrast, use marijuana more regularly and are familiar with its impact on our health and our daily lives. Gen Z watches old cannabis propaganda videos and laughs at how out-of-touch they are with the truth. Policies supported by the Democrat Party often appeal to the younger generation, and marijuana legalization could be what makes or breaks the gubernatorial race in Wisconsin this year.
The race is close, and Evers could walk away with the win on Election Night, but his initiative to legalize recreational marijuana will be dead on arrival if major changes aren't made in the state legislature. The Republican party currently controls both chambers of the legislature, and most tend to side with Michels on legalization.