Kentucky governor demands action on medical marijuana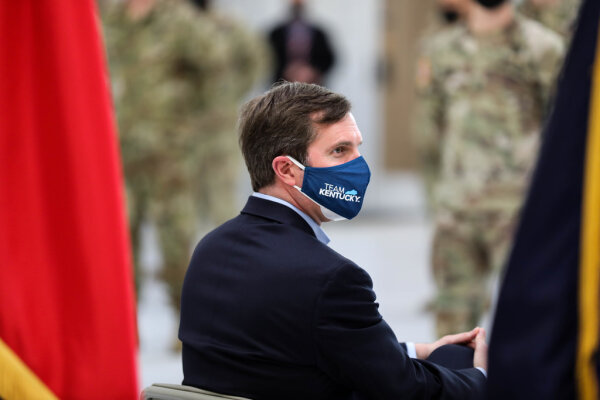 Kentucky Governor Andy Beshear told reporters last week that if a bill creating a medical marijuana program in the commonwealth does not reach his desk soon, he is willing to take actions into his own hands. Beshear, who is a Democrat running for a second term in 2023, is growing frustrated with the Republican-led legislature's refusal to pass a bill that creates a marijuana program in Kentucky.
Beshear called on lawmakers in the state to get a bill to his desk that legalizes medical marijuana for Kentuckians suffering from specified illnesses. If a bill does not reach his desk soon, Beshear told reporters that his administration is exploring the option of an executive order.
One medical marijuana proposal cleared the State House by a 59-34 vote with Republican support, but the measure failed to make any progress in the state's Senate. Kentucky remains one of the few states in the country that have not implemented a medical marijuana program. "You can drive across virtually every border in Kentucky and place a bet on your phone," Beshear remarked. However, Republicans are concerned with what a medical marijuana program might mean for the future of the drug in the commonwealth.
Some lawmakers argue that a marijuana program puts Kentucky on the path to legalizing the drug recreationally. These legislators fear that legalizing cannabis for adult recreational use will only serve to worsen the ongoing drug epidemic. These arguments are similar ones that led to the drug's prohibition in 1970.
Unfortunately, without a medical marijuana program, there are no alternatives for prescription opioid use in Kentucky. Patients suffering from chronic pain and other severe illnesses can be prescribed opioids for pain management and risk addiction. Possession of even a small amount of marijuana, however, is punishable with up to 45 days in jail.