Laura Ingraham under fire for repeating decades-old fear propaganda surrounding pot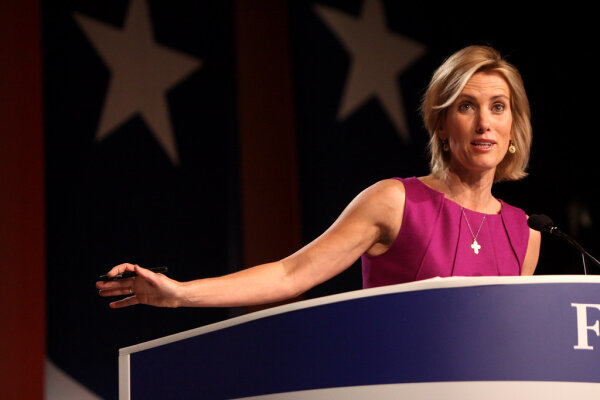 Fox News' Laura Ingraham is under fire after she claimed that marijuana use is partially responsible for fueling the uptick of mindless violence seen around the country over the past few months. Ingraham explained her remarks by noting that marijuana use, especially at a young age, can trigger psychosis and can lead to violent behaviors later on on in life.
While there are studies that suggest marijuana use triggers psychosis, there are no studies on record that conclude that cannabis use as a teen directly correlates with violent behaviors as an adult. Ingraham's remarks are consistent with the anti-marijuana legalization movement that ultimately resulted in its prohibition in the first place. However, she seems to be ignoring a number of other factors that could explain the increase in violence.
We have an opioid crisis in this country. Last year, opioid overdose-related deaths passed 100,000, up from over 68,000 the year before. Opioids are highly addictive and can alter one's brain chemistry when hooked. Ignoring prescription pills and illegal substances like heroin while placing the blame on marijuana use seems like an extremely premature, uninformed argument.
There is also tension in this country, created by ideological differences, that can't be ignored when talking about the uptick in mindless violent crimes. While not all attacks appear to be politically-fueled, many in the past few months have been carried out by ideological extremists on the basis of race or political differences. The division we have in our country is over-exaggerated through the media, and people are buying into what they see.
When was the last time you smoked a joint and became violent? Legal substances like alcohol cripple our ability to think clearly far more than marijuana does, but it's always pot use that's being blamed by Republicans in the media. Before we place all the blame on marijuana, like Ingraham proudly did during her program, it's worth exploring the impact the mental health crisis, the opioid epidemic, and constant division have on violent behaviors.