Lone Star State takes slow road towards liberty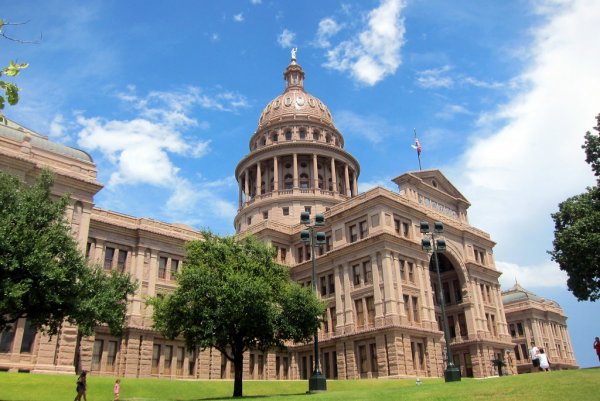 As the nation debates legalizing recreational marijuana for adult use, Texas Governor Greg Abbot is expected to sign a bill that would increase the allowable amount of THC in medical marijuana from 0.5% to 1% and open eligibility for their medical marijuana program to people suffering from post-traumatic stress disorder and any type of cancer. The bill passed the state's legislature late last month.
An earlier version of the bill filed by Republican state Representative Stephanie Klick in March would have increased the allowable amount of THC to 5%. Throughout the legislative session, people testified that 5% was too low while others recommended doing away with a legal limit completely and allowing doctors to decide based on the individual needs of their patients.
Texas' original medical marijuana program was limited to patients suffering from terminal cancer. Legislators sought to make more medical conditions eligible for the program, including PTSD, chronic pain often prescribed opioids, and any form of cancer. The bill, however, was watered down in the Senate to eliminate eligibility for patients suffering from chronic pains and to include a low-level THC limit.
The bill was then accepted by Klick due to limited time in the 87th legislative session. She accepted the bill in order to get it on Abbot's desk. Other efforts regarding marijuana in the Lone Star State have failed to gain enough momentum to make it to the governor. Democratic Representative Joe Moody of El Paso introduced legislation that would have reduced criminal penalties for possession of THC concentrates, for example. It is currently a felony in Texas to be in possession of any amount of concentrates.
Texas seemed to be the state that liberty-loving Americans fled to in order to escape strict COVID-19 regulations, yet their legislature seems to currently be packed with prohibitionists. Freedom should mean patients have the option to choose between opioids and medical marijuana depending on their personal preferences. Texas remains far behind the rest of the country in regards to ending the failing war on drugs.
Share your thoughts by leaving a comment or go to our
marijuana forums
and add a new thread letting us know your thoughts.