Los Angeles DA to dismiss 58,000 marijuana-related convictions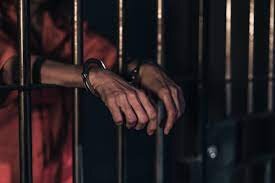 Keeping true to their promise and original goals, prosecutors in Los Angeles, California, will be moving to dismiss almost 60,000 marijuana-related nonviolent convictions. The move was first reported by the district attorney's office on Monday, Sept. 27 and is nearly five years after voters in the state first approved the legalization of recreational marijuana. You can now search recreational
marijuana dispensaries
to find your cannabis.
Nearly 58,000 cases were identified as eligible for dismissal, according to Los Angeles DA George Gascon. The cases span back three decades and their dismissals could give those convicted a better change in life. Last year, the district attorney dismissed 66,000 cases. These cases relied on data from the state's justice department. The 58,000 new cases eligible for dismissal were found after a review of county court records.
By 2022, over 120,000 marijuana-related nonviolent convictions will have been dismissed by county officials in LA. Gascon, who became DA in November, 2020, believes that these dismissals will clear the pathways for people who were once faced with the obstacle of a cannabis conviction. People were unable to find work, buy homes, and refused other services due to what Gascon refers to as "unjust cannabis laws."
California voted to legalize recreational marijuana in 2016. Proposition 64, the Adult Use of Marijuana Act, was overwhelmingly approved, with 1.98 million voters from LA alone voting yes. California is not alone in their efforts to expunge past marijuana convictions. New York began automatically expunging criminal convictions after they passed their legalization earlier this year.
While there are currently efforts at the federal level to legalize marijuana both medically and recreationally, states have been leading the charge. At time of writing, 18 states have legalized marijuana for recreational use, while 36 have implemented medical marijuana programs. Legal sales have not been set up in all states, but are expected to be in business by no later than 2023. Expungements for past marijuana convictions will depend on how each states' laws are drafted.