Marijuana's popularity demands two bills in Congress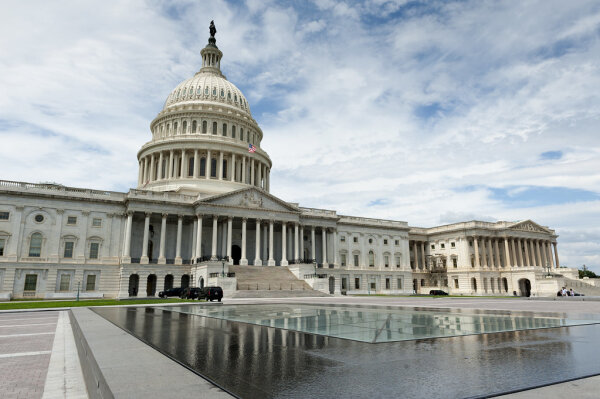 The United States Senate unanimously passed a bill allowing research into the medical and scientific components of marijuana. The bill, sponsored by Republican Chuck Grassley and Democrats Dianne Feinstein and Brian Schatz, would encourage the Food and Drug Administration to create cannabis-based medicines and permit physicians to discuss the impacts, both harmful and beneficial, of using medical marijuana products such as CBD.
Absent this bill, restrictions remain in place that prohibit research on Schedule I substances. The bipartisan effort in the Senate would cut the red tape surrounding research and allow for the FDA to approve marijana treatments for patients. While this bill had Republican backing, Grassley explained that the GOP has long been interested in medical marijuana research. This does not guarantee Republican support for legalizing marijuana nationwide.
However, Republicans may be forced to go on record in the House of Representatives. House Democrats are reintroducing the Marijuana Opportunity Reinvestment and Expungement (MORE) Act, which would remove marijuana completely from the Controlled Substances Act and decriminalize it. Authored by Jerry Nadler, the MORE Act would also allow the federal government to impose their own taxes on marijuana-related sales.
Funds raised through the federal taxation on marijuana would be utilized to repair communities torn apart by the failing war on drugs, according to Nadler, who has been advocating the MORE Act for nearly a year. The bill didn't have the support it needed in September, 2021, but legalization's growing popularity may be enough to sway some members of Congress, especially with midterm elections quickly approaching.
There are two paths forwards in the federal government that would change marijuana law as we know it forever. The Senate's more subtle attempt would at the very least allow science to run its course and provide evidence that there are medical benefits to marijuana. The House is moving full-steam ahead, looking to remove marijuana from the CSA and decriminalize its use at the federal level. Either action would signal to the states that they can proceed with marijuana legalization, however.