Mayor Stoney Calls for Marijuana Legalization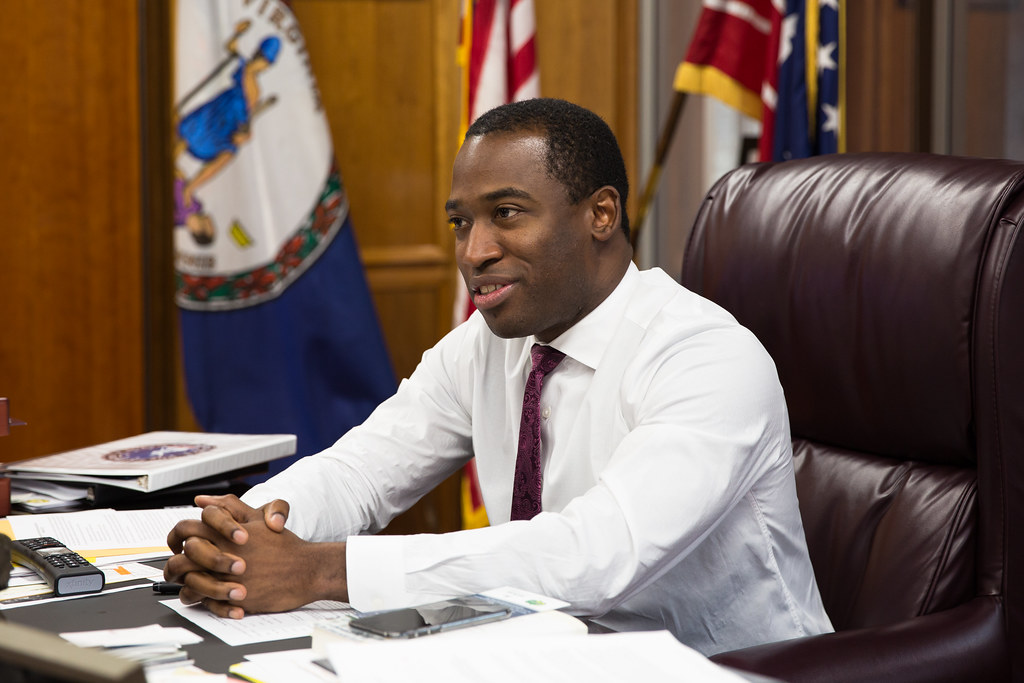 Richmond, Virginia Mayor Levar Stoney called on Virginia's General Assembly on Tuesday to consider legalizing marijuana for recreational use. The General Assembly is expected to meet next week for a special session on Tuesday, August 18.
Stoney wants to legalize marijuana in the state of Virginia and establish a tax system on its recreational use. He argued in a letter to Governor Ralph Northam that the majority of total arrests in Virginia are marijuana related. Of those arrested, a disproportionate number of those people are black. In light of recent events, lawmakers are currently considering making changes to laws that disproportionately affect Black people.
Arrests and convictions have negative impacts on people's lives. These aspects are considered by employers, renters, and banks when searching for jobs, apartments, and housing. Stoney's request comes a year after Virginia's General Assembly decriminalized marijuana. Decriminalizing, however, is different from legalizing marijuana. Decriminalization lowers the penalties and costs of marijuana related crimes, while increasing the amount necessary to justify an arrest. This approach still creates criminal records for recreational cannabis users.
Stoney recommends that the General Assembly legalize marijuana and use its tax revenue on sales to help low-income students through Virginia's At-Risk Add-On program. At-Risk Add-On is a program that focuses on supporting schools with high concentrations of low-income students. He argued that these unprecedented times have increased the amount of support that children need. Taxing the sales on the recreational use of cannabis will provide the funds needed to help students considered to be at-risk.
Stoney urges the Commonwealth of Virginia to consider adjusting their laws and pursue restorative justice. On August 18, he also hopes that the General Assembly will allow for automatic expungements, increase mental health funding, establish an officer misconduct database statewide, and launch an eviction diversion program. He believes that these efforts will build equity and improve public safety in the State.
Please let us know what you feel and create a post on our marijuana forums here on 420portal.