Medical marijuana bill proposed in Kansas Senate includes licensing fees unaffordable to small family farmers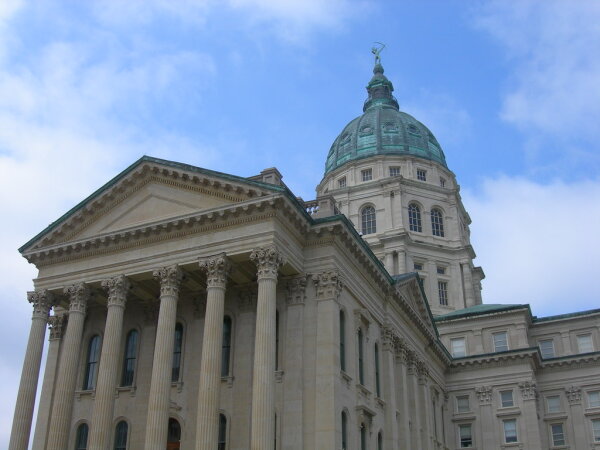 Kansas state Senators held a hearing last week to discuss Senate Bill 560, which would legalize medical marijuana for qualifying patients in the state. Senators heard testimony from a number of advocates and industry advocates who would like to see Kansas legislators at least legalize marijuana's medicinal use. If passed and signed into law, SB 560 would take effect on July 1, 2023. The Senate hopes to pass it by the end of session.
The proposed bill would allow for the cultivation, distribution, processing, dispensing and purchase of marijuana and paraphernalia. Though smoking cannabis will remain prohibited, products such oils, tinctures, plant material, edibles, and patches will be permitted for medical use. The cost of the program would be offset by its steep licensing fees, with projected totals of more than $18 million per year.
According to the bill, growers will be required to pay $20,000 for a license application. In addition, they will have to pay $4,000 per 100 square feet of growing area. The license fee for processors and distributors is $180,000, plus a $20,000 application fee. Retailers will also have to pay the $20,000 application fee, and $80,000 for a license. Patient registration is set at $50, but reduced to $25 for veterans.
President of the Kansas Cannabis Chamber of Commerce Heather Steppe argues that the steep licensing fees will serve to eliminate small family farms from participating in the new market and open the doors for corporate, out-of-state interests to control the market. She also notes that the costs will be passed to the consumers, who will then turn to purchasing their marijuana illegally instead of paying inflated prices.
As of date, 38 states have legalized the use of marijuana in one form or another. Kansas remains one of the 12 states that maintains a complete prohibition. With uncertainty surrounding the economy, many states are venturing into new markets to make up for past and potential losses. The marijuana industry, but medically and recreationally, has proven to be a booming market. However, an over-inflated medical marijuana market will do nothing to serve the people of Kansas who are currently suffering from chronic illnesses and pain.