Medical marijuana receives priority status in South Carolina Senate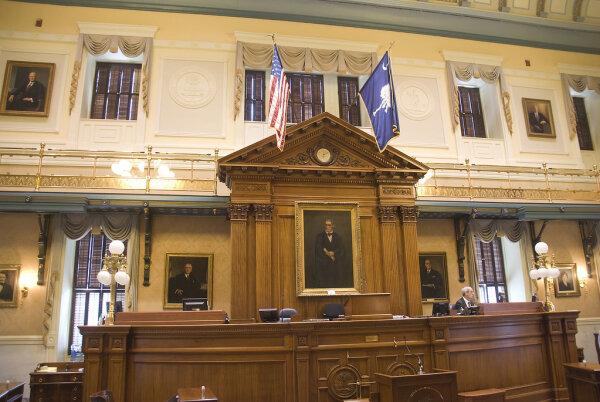 A medical marijuana program in South Carolina has been a long time coming. The state senate started hearing debates this week on a proposal that would legalize medical marijuana for people suffering from "serious illnesses and conditions." During a deal struck last year, the legislative chamber agreed to give the legislation priority status after being tabled for seven years, when the lead sponsor of the bill, Sen. Tom Davis first proposed a medical cannabis program in the state.
Despite receiving priority status in the senate, the legalization of medical marijuana still faces an uphill battle in the state. The last action taken was in 2014 when the state voted to legalize cannabidiol. Conservative lawmakers and law enforcement special interests still strongly oppose legalization, arguing that the legislation would allow patients to abuse marijuana or may lead to harder drug use.
Proponents for medical cannabis in the state aren't buying the excuses. There have been medical marijuana laws on the books across the country for over a decade, and there is no strong evidence suggesting that medical marijuana programs lead to more serious forms of drug abuse. Furthermore, there are real people suffering in South Carolina who would greatly benefit from having the ability to substitute their prescription painkillers for an ounce of cannabis.
A few weeks back, medical marijuana legalization seemed like a pipe dream. Davis claimed he has now secured House Speaker Jay Lucas' commitment to ensure that the bill gets a debate, but Lucas has since remarked that he would like to see how the bill plays out in the Senate. If the bill is not passed by May, however, it effectively dies and will have to be refiled next year.
South Carolina remains one of the most restrictive states in regards to marijuana legislation. While more than half of the country has implemented their own version of a medical marijuana program, South Caroline continues to debate the substance's potential for harm. Voters in South Carolina should consider a ballot initiative if they wish to see real action on the issue. Conservatives in the state joined by law enforcement officials are doing an excellent job of blocking any progress.