Minnesota Lawmakers Rewrite Legalization Bill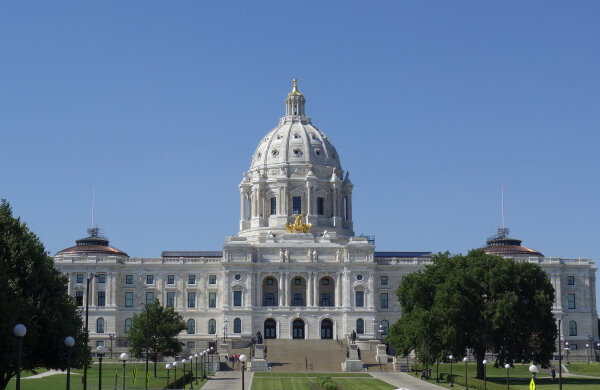 Minnesota lawmakers are in the final stages of crafting a bill to legalize and regulate cannabis use, with major changes being made this week to better regulate low-potency products. The House and Senate versions have both passed more than 20 committees between them so far, but still must pass through a few more before they can get floor votes. Supporters of the bill, including Democratic Gov. Tim Walz, remain confident that enough votes will be rounded up to pass it in the Senate.
On Tuesday, a 142-page amendment was added to the version of the bill traveling through the Senate with hemp provisions included. This amendment is designed to give local governments more control over cannabis businesses while still barring them from total bans. Additionally, it ensures that the industrial hemp industry is not placed under undue burdens.
Manufacturers and retailers of hemp-derived THC products voiced their concerns that the original language in the bill would put their market niche at a disadvantage by lumping them too closely with newly legalized cannabis businesses. However, this amendment was designed to address those concerns and provide a level playing field for all businesses involved.
The bill is expected to pass the House, which approved a version last year. However, it remains to be seen whether backers can round up enough votes in the Senate. Democrats currently have only a one-seat majority in that chamber, so securing more Republican support will be critical if the bill is to pass. Leili Fatehi, campaign manager of the pro-legalization MN is Ready coalition, said she's confident about securing the necessary votes but their focus so far has been getting the bill into shape so that it will function as intended if enacted.
Updates to the language are still being made after a fiscal analysis is completed. This will ensure that the license fees for cannabis businesses are not too high or too low, as either would be a major barrier to getting the bill passed and signed into law by Gov. Walz. Additionally, more changes may be made in order to further refine the wording of the bill if needed.
With strong support from Gov. Walz and the current level of progress, it's likely the bill will be signed into law by the end of this year. However, even if everything continues to move in the right direction, there is still no guarantee that enough votes can be secured in order to pass this historic legislation.