Nebraska weighs options with multiple routes to legalization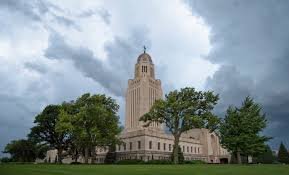 Marijuana legalization could be making its way to Nebraska after a proposed constitutional amendment was introduced in the State Legislature on Thursday, Jan, 7. If the proposal is advanced, voters will vote on legalizing recreational marijuana for adult use on the ballot in 2022. State Sen. Justin Wayne introduced the proposal as Nebraskans for Medical Marijuana, an advocacy group seeking legalization, plans to collect enough signatures to put legalization on the ballot.
Nebraskans for Medical Marijuana successfully collected enough signatures to put medical marijuana up to a vote in November, but the state's Supreme Court ruled that the ballot initiative was in violation of NE's constitutional requirements of single issue ballot initiatives. The advocacy group will be making another attempt, this time seeking voter approval of both medical and recreational marijuana legalization.
Attempts to legalize medical marijuana have fallen flat in the state's Legislature. Any proposal seeking to legalize both medical and recreational marijuana will be met with strong opposition by state lawmakers, Gov. Peter Ricketts, and NE Attorney General Doug Peterson. While Wayne's proposal may not make any headway, he believes that it will allow for necessary debate and serve as an educational tool for some lawmakers.
Though popularity for legalization is increasingly growing both in the state and nationwide, efforts to end the prohibition are impeded by political forces. NE's state government has been under Republican control since 1999. NE's Legislature is unique in that it's unicameral; there is only one chamber. While NE's lawmakers are officially nonpartisan, their political loyalty has been with the Republican Party for 22 years.
Legalization in the state will be an uphill battle, but multiple approaches increase the chances of success. If the proposal is canned in the Legislature, Nebraskans for Medical Marijuana have committed to collecting the 125,000 signatures necessary to get the initiative on the ballot.
Do you have
marijuana pictures
to share with the community? Please click the Add Media below and please post.