New Hampshire lawmakers unlikely to advance full legalization anytime soon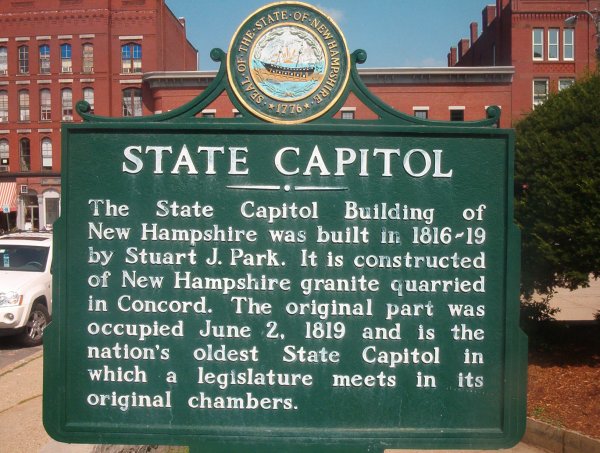 Newly-elected Republican leadership in New Hampshire may be putting a hold on any chances of advancing legalization efforts in the state. While, traditionally, the state's House has recommended advancing legalization, a recent 14-7 vote in the House Criminal Justice Committee recommended scrapping both proposals that would legalize marijuana in NH.
The two bills in question, House Bill 237 and House Bill 629 would legalize recreational marijuana use and allow residents to grow from home. While the 400-member body can override the committee's recommendations, the action is indicative of the difficulties marijuana legalization will face with a fully-Republican legislature. Normally, Democrats have teamed with libertarians in the state in order to pass marijuana-related legislation. Following the most recent election, Democrats no longer have the votes to get the conversation started.
Gov. Chris Sununu is a longtime opponent of legalization. His stance is that marijuana is a gateway drug, and we are already having a difficult time managing the current opioid pandemic. Legalization, according to Sununu, will have a negative impact on the already deadly opioid crisis.
New Hampshire lawmakers are working on a number of proposals that would impact cannabis law in the state. House Bill 605 would broaden the scope of who in the state qualifies for therapeutic cannabis. House Bill 163 would require the Department of Health and Human services to issue a brochure detailing the risks of marijuana on pregnant women and individuals under the age of 25. Lastly, House Bill 526 would limit how much could be fined against a person caught for possession of cannabis. The bill would charge one dollar per gram, with a cap set at $100.
While full adult legalization of cannabis in the state may be put on hold, lawmakers are working on other areas of cannabis law that will ease the transition when NH finally elects representatives who support ending the decades-long prohibition. Evident through other legalization efforts, the process is long and tedious. However, with the right people in office, these efforts will pay out in the long run, and the failing War on Drugs will take a major blow in NH. So, you won't be seeing any
marijuana dispensaries
in New Hampshire any time soon.