No more marijuana drug screening in the NBA, at least for now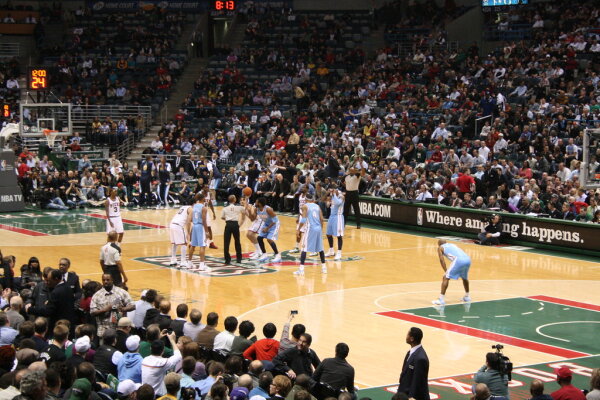 The NBA announced that they have come to an agreement to not randomly drug test their players for cannabis use. The policy was put in place last year for the COVID-19 "restart program" and will continue, at least for another season. Marijuana is the only substance that has been removed from the random drug testing list, as NBA officials still plan to test players for performance enhancers and, what the league refers to as, "drugs of abuse."
Last season, the National Basketball Players Associate (NBPA) agreed to the change in policy in March, 2020, after the season had temporarily been suspended in the pandemic's earliest days. Players, then, had to test in the bubble at Walt Disney World later that summer. While they were being tested for a number of substances ranging from human growth hormones and performance enhancers, to drugs of abuse, they realized that marijuana wasn't on the list.
The NBA will continue to test their players for drugs of abuse, which includes but is not limited to cocaine, opiates, and methamphetamine. Though the policy has been extended for another year, it's unclear if the NBA plans to make this a permanent policy.
Everyone remembers when Milwaukee Bucks' center Larry Sanders was suspended for ten games after failing another drug test due to marijuana use. Prior to his ten game suspension, he was suspended for five games for a positive marijuana testing. The last player to be suspended from the NBA was Miami Heat's Dion Waiters, who received medical attention after suffering a panic attack following his consumption of a THC-infused edible.
The NBA's drug testing policy will likely become permanent. More than half the country has decriminalized possession and a third have instituted medical marijuana programs or legalized adult recreational use altogether. The public was outraged when American Olympic sprinter Sha'Carri Richardson lost her chance at running on the 4x100 relay team in Tokyo after testing positive for THC. People don't view marijuana as the threat it was once made out to be.
Let's hope the smokers are using
Sativa marijuana strains
and not
Indica marijuana strains
.