Pro-Choice Missouri opposes choice on ballot to legalize marijuana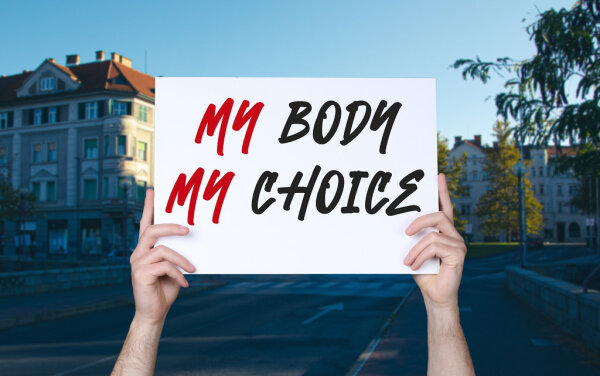 Perhaps in one of the most unanticipated twists we'll see prior to the Tuesday, November 8th election, a Missouri abortion rights group came out swinging against the constitutional amendment question on Missouri's ballot that would legalize adult recreational marijuana.
In a statement posted to the organization's social media, Pro-Choice Missouri advocated for the legalization of recreational marijuana in the state, but criticized the amendment for not going far enough.
"It does not equitably address the historic harms or the predatory administrative systems it would rely on, such as the Missouri Department of Health, which was caught attempting to monitor the menstrual cycles of patients accessing care at planned parenthood," the statement read in part.
In 2019, former director of the Missouri Department of Health and Senior services Randall WIlliams testified that he kept a spreadsheet tracking the menstrual cycles of women who visited Planned Parenthood. While Williams officially stepped down from his position in 2021, the abortion rights group is not quick forgive, as they see the expungement of marijuana-related crimes as a form of "reproductive justice."
Democrats in the state, who have long advocated for the cannabis' recreational legalization, view Amendment 3 as the clearest path for legalization in Missouri. State Representative Tracy McCreery, a St. Louis Democrat, said in a statement that this is just another example of a progressive organization "getting outside of their lane."
Pro-Choice Missouri's opposition to Amendment 3 is not against marijuana legalization, but about how the state goes about legalization. The details of legalization are more important to the abortion rights advocacy group than the end result, and they are willing to risk more unnecessary arrests of nonviolent offenders in order to perfect the legislation.
Amendment 3, the ballot initiative in question, will ask voters if they support amending the state Constitution legalize the recreational use and sales of marijuana for adults aged 21 and older. If passed, the amendment would also automatically expunge nonviolent marijuana offenses.
A clean record could go a long way for people who are struggling to find employment.