Rhode Island lawmakers approach recreational marijuana program slowly but surely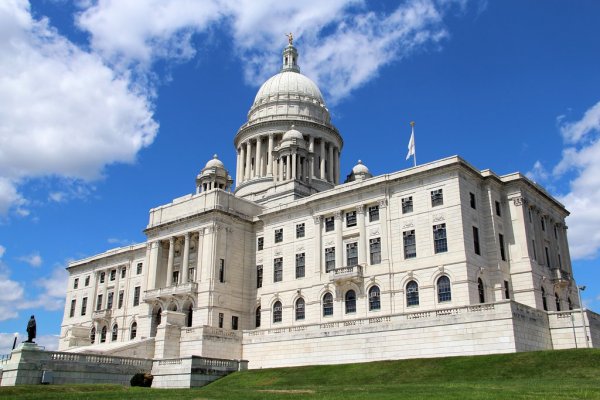 On Monday, June 14, the Rhode Island Senate made history when they passed the state's first ever recreational marijuana bill that would legalize, tax, and regulate cannabis for recreational use. Never before has a bill packed with so much freedom made its way through either chambers of the state's General Assembly. The monumental piece of legislation passed the committee by a 6-2 vote in favor and will create an independent cannabis control commission to oversee the program.
While the vote is expecting a full Senate vote next week, Governor Dan McKee has a different recreational marijuana proposal in mind included in his budget proposal that is also currently being considered by legislators. Instead of an independent commission, McKee's proposal would maintain oversight and control of the program within the Rhode Island Department of Business Regulation. The governor's proposal would also allow for fewer stores to open and ban home-growing.
McKee hopes to see his proposal as part of the state's budget this year, but House Speaker Joe Shekarchi said that legalization will not be in the state's budget this year. The budget typically passes in late June before the regular legislative session comes to an end. Shekarchi noted that a special session could be held over the summer months or in the fall to consider legalization.
Senator Josh Miller, a legalization advocate that has worked tirelessly over the past decade to end the prohibition in Rhode Island, fears that the state may be approaching legalization too slowly. According to him, the moment is now; a decade of no progress is long enough.
The main reason Rhode Island lawmakers are considering their own recreational program can be attributed to surrounding states legalizing. Senate Majority Leader Michael McCaffrey believes they will be getting all the potential negative impacts of marijuana legalization without enjoying any of the additional revenue. Regardless of their reason, Rhode Island is one step closer to ending the prohibition. Soon you may see marijuana disensaries and
marijuana deliveries
around the state.