Selling weed in DC remains prohibited under federal law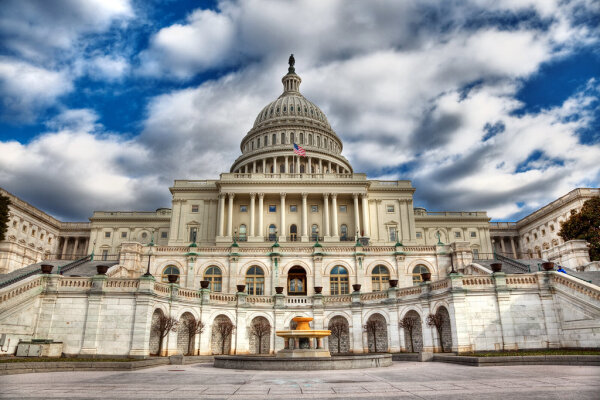 Recreational marijuana sales in Washington DC will remain illegal thanks to a GOP backed provision reinstated in Congress' $1.5 trillion omnibus spending bill that will be used to fund the federal government through 2022. While Democrats had pushed to remove the provision, they ultimately allowed the Harris Rider to be included in the package as a form of compromise.
The Harris Rider is a provision barring the legalization of recreational marijuana sales in the District and is named after its chief proponent, Rep. Andy Harris. Republicans in Congress refused to approve the spending package unless the Harris Rider provision was included. According to Rep. Van Hollen, Republicans were prepared to "shut down the government" if it was removed from the omnibus bill.
Rep. Harris fought for the rider back in 2014, when nearly two-thirds of voters in the District voted to legalize marijuana for adult recreational use in a ballot initiative. However, the federal government, who legislates for the district, has included the rider in each subsequent spending package for the past eight years. Many members of Congress even remarked that they were either not following the status of the rider or forgot about its existence completely.
Harris is a strong opponent of recreational marijuana legalization, suggesting that there is compelling evidence that its legalization is "not a good idea." Harris, who serves as the top Republican of the Appropriations Subcommittee on Agriculture, Rural Development, Food and Drug Administration, does not appear likely to change his stance anytime soon.
Under DC law, residents are permitted to grow and consume their own cannabis, but sales of marijuana are prohibited. Many marijuana distributors in DC operate using a loophole that allows them to "gift" marijuana when consumers buy another product. The rider has forced the marijuana market to remain mostly cash-based, resulting in a number of robberies and other violent crimes. As long as the Harris Rider remains in each of Congress' annual spending bills, the recreational sales of marijuana will remain prohibited in the district.