South Dakota slowly making moves on marijuana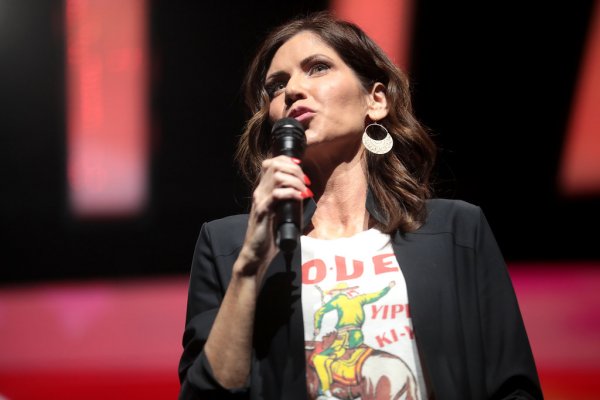 South Dakota Gov. Kristi Noem is hoping to take the state one small step forward by backing legislation that would decriminalize possession of small amounts of marijuana in SD. The governor's proposal would limit the number of medical marijuana plants patients may grow in their home while also taking a stance against the failing War on Drugs by no longer incarcerating people for using and possessing cannabis for recreational purposes.
Possession of up to one ounce of marijuana flower and eight grams of marijuana concentrate would be decriminalized under the proposed legislation. Marijuana possession and use will remain a crime for non-medical users. However, first-time offenses would be punished as a petty crime and not subject those charged to jail time. Subsequent offenses would be class 2 misdemeanors. The bill would also prohibit any person under the age of 21, regardless of medical condition, from inhaling or smoking cannabis.
Voters in the state recently passed a recreational marijuana ballot initiative that is currently on hold pending a case currently being stalled by the courts. Full adult recreational marijuana legalization is what's being demanded by the people, yet Noem produced legislation taking an action that should have been done over a decade ago.
Republican lawmakers appear on board with the proposal. With the Noem's support, decriminalization of up to one ounce of marijuana is in South Dakota's near future. Noem's actions in the past contradict her steps forward, however, as she attempted to use the state legislature to block the medical marijuana program from taking effect July 1.
Marijuana for adult recreational use is currently legal in 15 states and DC. More states, including New York and Pennsylvania, are looking at options to fully legalize as well. An additional 16 states have already decriminalized use of the plant. While Noem is moving the step forward, her pace is abundantly slow and incremental.
Currently South Dakota does not have any
marijuana dispensaries
or
marijuana delivery
services to provide cannabis to the public.