Third time's the charm: Cuomo pushes for legalization in 2021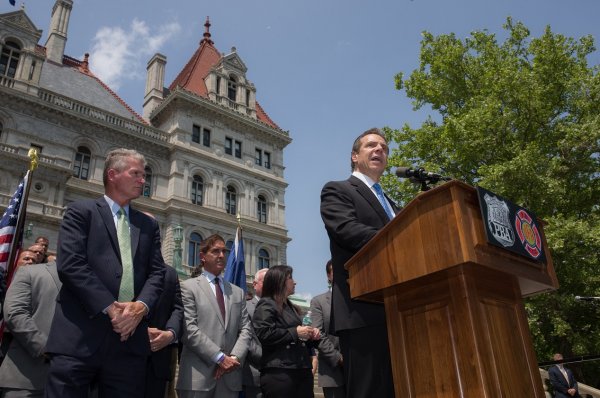 New York Governor Andrew Cuomo is once again making an attempt to legalize recreational marijuana for adult use. Currently, cannabis is legalized in the state for medical use, but Cuomo has failed twice before to fully legalize the substance. In his 'State of the State' address, Cuomo called for the creation of a new office: The Office of Cannabis Management. The office would oversee recreational marijuana use as well as the currently legalized medical use.
Similarly to legalization efforts in Detroit, Cuomo's proposal would offer licensing opportunities to communities that have been directly and negatively impacted by the ongoing War on Drugs. These licensing opportunities will allow those in lower-income neighborhoods to become entrepreneurs in a potentially multi-billion dollar industry.
Cuomo's past two attempts to fully legalize marijuana in the state fell short even though having won Democratic majorities in both chambers of the Legislature in 2018. Opposition to legalization comes from Democrats representing suburban districts who are concerned that legalization will lead to more impaired driving and children getting high. Despite opposition, Democrats were able to successfully soften some penalties for possession of small amounts of marijuana in 2019.
The Democratic majority in the Legislature expanded in November, and supporters hope that the supermajority will lead to swift action regarding legalization. However, the push for full marijuana legalization seems to be coming as the state is in desperate need of new revenue. Due to business closures from lockdown orders, states are seeking new avenues of revenue. Pennsylvania Gov. Tom Wolf made a similar call on his Legislature in an effort to make up the difference.
Regardless of the reasoning, New York is hoping to join the 15 states that have already legalized marijuana for adult recreational use. Those state have both marijuana dispensaries and
marijuana deliveries
where consumers can get their cannabis. While suburban Democrats present an obstacle, a supermajority of Democrats supporting legalization may be able to end prohibition in NY once and for all.