Time is the greatest threat to Mississippi's medical marijuana program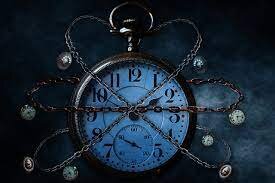 Implementing a medical marijuana program in Mississippi continues to face many obstacles, some would even say more than any other state. Following the state's Supreme Court shooting down a ballot initiative that was approved by the people in 2020, many marijuana advocates expected lawmakers to take quick action. While they waited until the summer of 2021 to get to work, it wasn't until late September when they arrived at a bill that they believed would gain Gov. Tate Reeves' signature.
Once the bill reached Reeves' desk, he took issue with the amount of marijuana per month each patient was allowed to take home. While voters in 2020 initially permitted up to five ounces per month, the proposed bill limited it to four. This gave law enforcement, religious, and medical lobbies the opportunity to step up in opposition by adding pressure.
Unfortunately, momentum for passage of a medical marijuana program in Mississippi appears to have died down, at least for now. As a new legislative session begins, lawmakers are focused on passing "more important" measures. In contrast, state Senate leadership has indicated that they're interested in taking up the bill as early as this week, but advocates expect it to fail as legislators continue to list their grievances with the legislation.
State House Speaker Philip Gunn bluntly stated that medical marijuana is not a top priority for the chamber. House leadership was trying to push the bill in a more "conservative direction," but failed to achieve their proposed changes. This would suggest that any bipartisan agreements on the bill in the fall no longer have footing. Furthermore, if the Senate passes their version of the bill as it's currently written, Reeves is likely to veto the program if it made it through both chambers.
While there is hope for passage of a medical marijuana program, the current political climate doesn't demand one the way it did after the 2020 election. Mississippians felt robbed by their state government after the Supreme Court rejected the measure. If advocates in the state could recreate that level of excitement, Mississippi legislators would be forced to address the issue more seriously.