Will Delaware be next to legalize?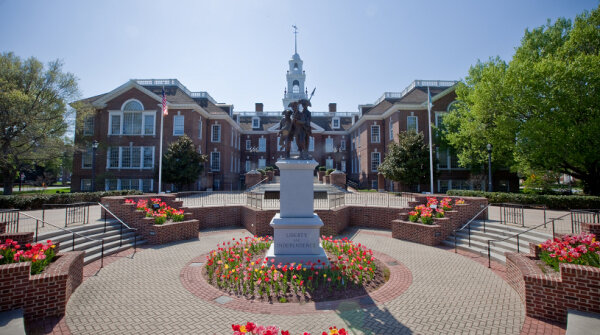 Delaware is one step closer to legalizing the recreational use of marijuana after two separate bills were recently introduced in the state legislature. House Bill 1 and House Bill 2 propose to remove all penalties for possessing small amounts of marijuana and set up a system to regulate, tax, and sell cannabis products. If passed, Delaware could become the 22nd state in the US to legalize recreational marijuana.
House Bill 1 would remove all penalties for possessing one ounce or less of marijuana for those aged 21 and over. This bill would require a simple majority vote, while House Bill 2 – which covers the regulation and taxation of cannabis products – requires a three-fifths vote because it deals with revenue and taxation.
The legislation would allow people who have been "disproportionately affected by the prohibition of marijuana" to this new market, while 7% of marijuana tax revenue will go towards a Justice Reinvestment Fund. This fund is intended to create grants and services that focus on restorative justice, reducing prison populations, and other initiatives.
Zoe Patchell, the executive director of Delaware Cannabis Advocacy Network, said advocates support the strategy to split it up into two bills. She added that removing criminal penalties for cannabis use is a priority and expressed hope that lawmakers would adhere to the will of 70% of Delawareans who support legalizing recreational marijuana.
It remains to be seen if the legislation passes or not. If it does, Delaware could become another state to welcome recreational marijuana use, with a regulated and taxed system similar to that of alcohol. But for now, cannabis remains illegal in the state and those caught possessing small amounts can still face penalties.

Regardless of the outcome of this current legislative push, it is clear that the tide is turning in favor of marijuana legalization. The future looks bright for cannabis enthusiasts in Delaware and across the US.