Will Pittsburgh's pot festival attract Fetterman enough for a public appearance?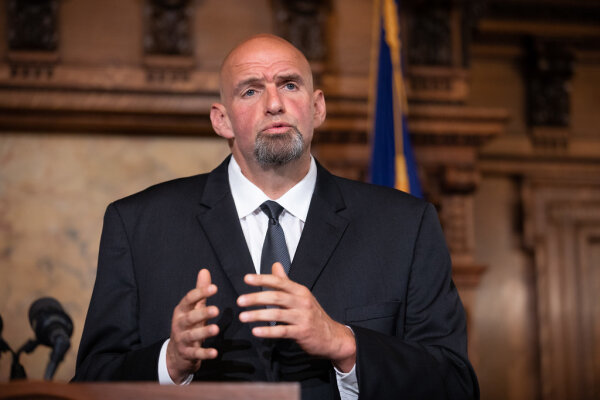 Pittsburgh's second annual Cannabis Festival is officially scheduled for Sunday, August 14th, and the city's newly elected mayor is expected to make an appearance to discuss cannabis reform. The festival, hosted by Terrapin Care Stations, which cultivates, processes, and provides medical marijuana in the state, will welcome hundreds of cannabis reform advocates at the Allegheny Commons Park to illustrate the lack of harm marijuana has on the community.
In addition to Mayor Ed Gainey as a special guest, there will be on-site medical card certifications, glass and CBD shops, opportunities to educate yourself on the medical benefits of cannabis, food trucks for the munchies, yoga, and, according to Terrapin's press release, much more in hopes of fostering a "welcoming atmosphere for the entire cannabis community of Pittsburgh."
If all of this wasn't enough, event staffers will be handing out free cones for the first 50 festival attendees. If you are from the city of Pittsburgh and are looking for a fun way to spend your Sunday, the Pittsburgh Cannabis Festival will be held at the Allegheny Commons Park on Sunday, August 14th near the Northeast Fountain on the Northside. Festivities begin at noon and will resume through 5 pm.
The festival may even attract Lieutenant Governor and candidate for the United States Senate John Fetterman, who has long advocated for legalizing a recreational cannabis market in Pennsylvania. His health has largely kept him off the campaign trail since winning his primary election in May, but the opportunity to interact with voters on the issue of legalization may be enough for the Senate candidate to make a special public appearance.
Despite Governor Tom Wolf and Fetterman's push for a recreational market in the state, the legislature is controlled by Republicans, who refuse to move forward with pro-legalization policy in its currently proposed form. Legalization's popularity continues to grow amongst voters, and Democrats are not shying away from capitalizing on the opportunity during this election cycle.